Yamaha R3 is a bike that possesses 321CC which also has an inline twin with an offset cylinder design. Honda CBR300r holds around 286CC engines with a liquid-cooled single cylinder. Both bikes do represent the epitome of being known as sports bikes that can provide a joyful experience while riding.
It is quite evident that sports bikes are expensive, do possess plenty of horsepowers & require an appropriate level of maintenance. Hence, it is of utmost duty to make sure that when consumers are purchasing a sports bike, they require to purchase the best available in the market.
Through this article, we will compare the features between Yamaha R3 & Honda CBR300R, the differences both the sport bikes do possess & ultimately proceed with a conclusion on which is the better sports bike in the market.
Comparison chart about Yamaha R3 vs Honda CBR300R
| | | |
| --- | --- | --- |
| Features | Yamaha r3 | honda cbr300r |
| Engine Type | 321cc liquid-cooled inline twin cylinder | 286cc liquid-cooled & single cylinder |
| Displacement | 321cc | 286cc |
| Front Tire | 110/70 – 17 | 110/70 – 17 |
| Rear Tire | 140/70 – 17 | 140/70 – 17 |
| Seat Height | 30.7 inches | 30.7 inches |
| Fuel Capacity | 3.7 gal | 3.4 gal |
| Factory warranty | 1 year | 1 year |
| Bore & Stroke | 68.0mm x 44.1mm | 76mm x 63mm |
| Compression ratio | 11.2:1 | 10.7:1 |
| Transmission | 6 – speed: multiplate wet clutch | 6 speed |
| Suspension – front | 5.1 in travel | 4.65 in travel |
| Suspension – rear | 4.9 in travel | 4.7 in travel |
| Brake – front | 298mm | 296mm |
| Brake – rear | 220mm | 220mm |
Yamaha R3 vs Honda CBR300R
Yamaha R3 is a sports bike with a stylish appearance with the use of an advanced twin-cylinder engine & ultra-light chassis which helps it to stand out by providing consumers more reason to purchase. Honda CBR 300R helps to provide an effective sportbike experience & more importantly it does in a size that is enjoyable to ride.
Yamaha R3 has a strong reputation for being a bike that is stylish & provides a higher level of performance because of the displacement it possesses is around 321cc which is comparatively higher than some of its major competitors. Also, the fuel capacity it possesses is around 3.7 gallons which is comparatively higher when compared to its competitors.
Honda CBR300R is lightweight which helps the rider to have a joyful experience while riding & along with speed, it provides a greater sense of handling. Moreover, it has an effective level of fuel efficiency but it has a lower level of fuel capacity when compared to Yamaha R3.
Furthermore, it will be explained on the components where Yamaha R3 & Honda CBR300R have distinct advantages as well as disadvantages. Finally, it will be concluded which bike the consumer should purchase through the comparison results.
Yamaha R3 Wins
---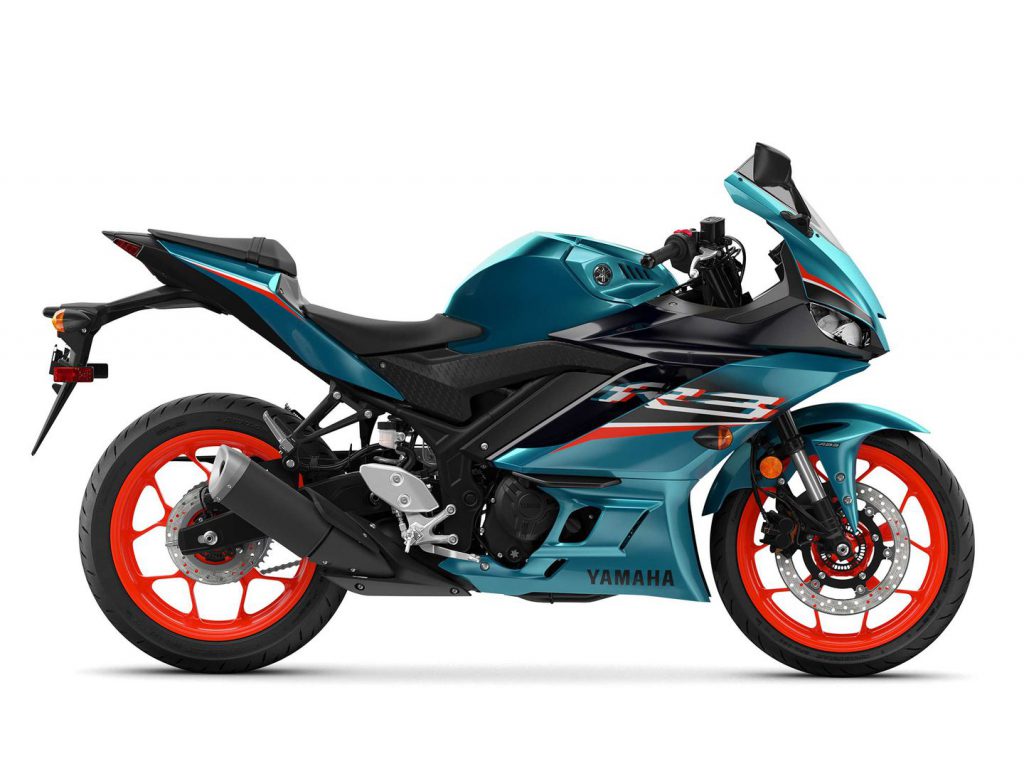 Higher level of performance
Yamaha R3 possesses a higher reviving sport engine which enables the bike to perform at a higher level & ensuring broad speed of power with exciting rpm performance. Moreover, Yamaha's winning championship technology further helps to achieve the level of performance
Advanced level of Handling
The inverted fork that is included in Yamaha R3 directly works with Monocross rear shock which helps to provide a higher level of handling through a balanced chassis & the feature of spring settings design can be used in different types of road conditions.
The design of the bike is very convenient because it has a low-profile fuel tank along with a compact handlebar position which certainly helps the rider to easily have a hold of the vehicle especially when they are proceeding at aggressive speeds.
It certainly continues the long withstanding history of stylish bikes Yamaha has been producing that also improves the overall aerodynamics. Furthermore, the appearance of the LED headlights certainly helps it to stand out in terms of design.
Yamaha R3 Loses
---
The ABS is very popular & consumers do know that it is important for the vehicle but unfortunately while Yamaha R3, does not come with an ABS which is certainly not something that consumers expect.
Non-availability of slipper clutch
The reason consumers purchase Yamaha R3 is that it is compatible with different conditions of the road, but the slipper clutch not being available will certainly create concerns for track racing purposes.
Honda CBR300R Wins
---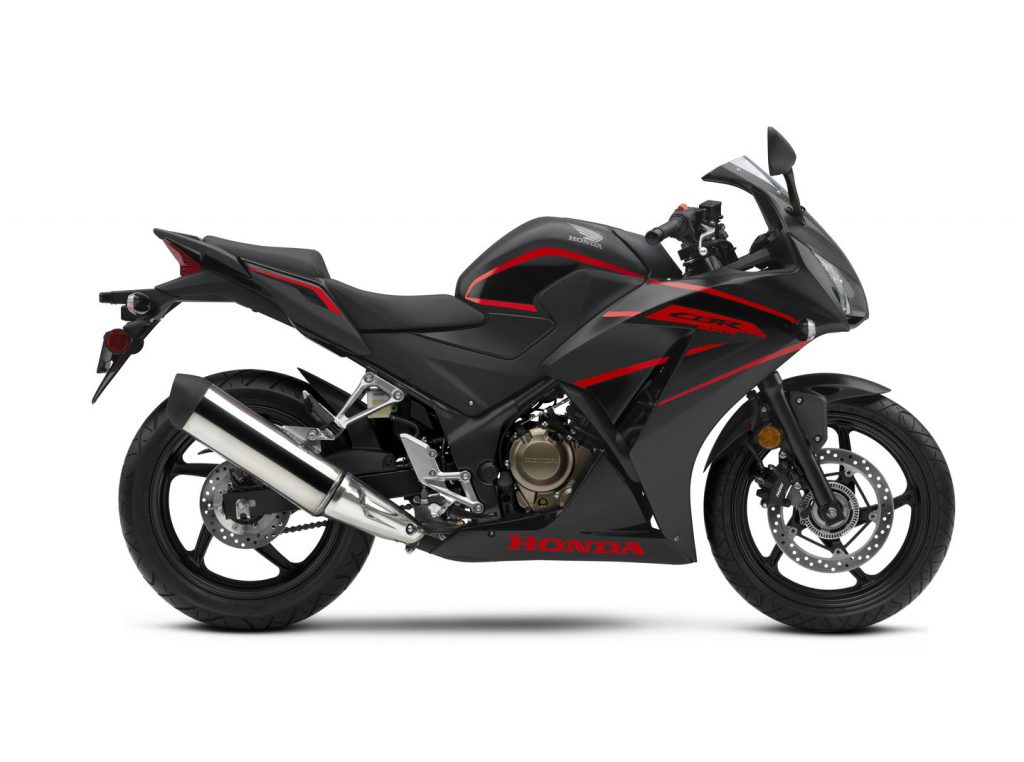 The bike possesses fuel injection which helps the bike to start right up even during winter or colder climates. Moreover, it also engages to reduce the emissions when compared to a carbureted bike.
It engages in a counterbalance shaft which makes the engine run smoothly. Also, it has a narrow width & advantages of running a smooth bike associated with a multi-cylinder.
The ABS on the bike of Honda CBR300R helps to make controlled stops in difficult conditions. Eg: On wet conditions or sandy roads which makes it a good option to have on a bike.
Honda CBR300R Loses
---
While traveling at an increased level of speed, there are certain concerns that the vehicle is producing rattling sounds. And it tends to vibrate especially while traveling at higher speeds so it is quite disturbing.
Unexpected bike stoppages
This is the main concern that the bike stops quite suddenly without notice or some sense of alarm to the rider so it is difficult to travel long distances especially not knowing when the bike would suddenly stop.
A problem in shifting gears
Consumers prefer to use a bike that is convenient even while shifting gears but there are tendencies where the Honda CBR300R faces issues while shifting gears especially when you are at traffic light & if you wish to shift the gear to neutral then it resists shift from first gear to neutral so creates inconvenience to the rider.
Final Verdict – Winner
Both Yamaha R3 & Honda CBR300R have a history of being in the industry as strong competitors in producing sports bikes. But comparatively, Yamaha R3 has a slight edge over Honda CBR300R while assessing the below factors:
The displacement of the Yamaha R3 is 321cc which provides a higher level of power & performance but Honda CBR300R possesses 286cc.
The fuel capacity of the Yamaha R3 is 3.7 Gal which is comparatively higher than Honda CBR300R which has 3.4 Gal.
Yamaha R3 has a higher level of quality features in terms of comfort, an advanced level of handling & stylish appearance which helps to receive an edge over the Honda CBR300R.
Hence, by assessing the above factors it can be understood that Yamaha R3 is better than Honda CBR300R & do mention your comments below in terms of your viewpoint.
References: